REPAIR. RENEW. REJUVENATE.
PREMIUM STEM CELL
ENHANCER.
Two capsules release up to 8 million of your own stem cells.
100% MONEY BACK
GUARANTEE.
That's how much we believe in STEMREGEN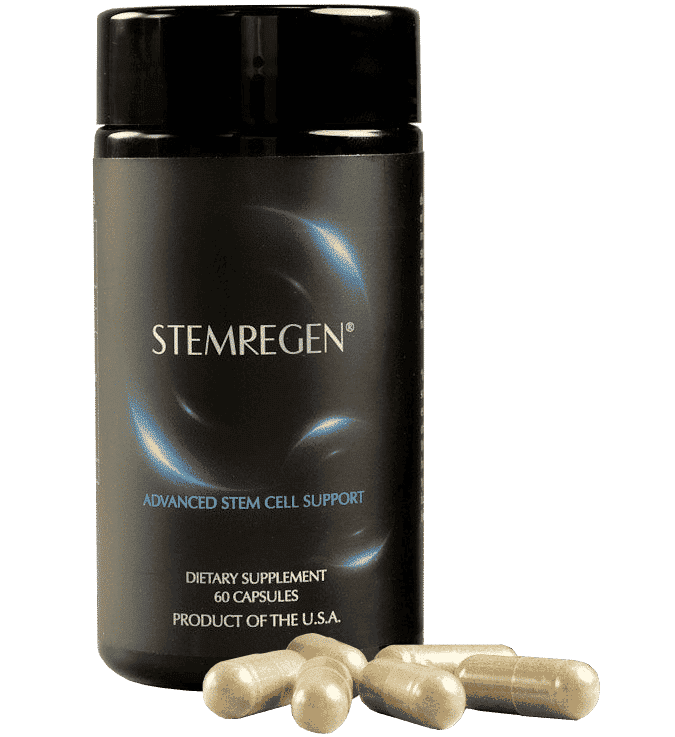 Natural ingredients promoting stem cells release and migration can help the natural repair system of the body, as advances in stem cell research over the past years have revealed
Stem cells are the innate repair system of the body.
More stem cells in circulation means greater ability to repair.
The development of age-related health problems has been linked to a lower number of circulating stem cells.
Increasing the number of circulating stem cells every day is one of the best anti-aging strategies.
Stemregen supports the release of stem cells from the bone marrow, leading to benefits touching various aspects of human health.
Proprietary blend of natural ingredients
From around the globe

30 Day Money Back Guarantee
Try STEMREGEN, risk-free for 30 days.
You have nothing to lose.
It's simple, you love it or we give you back your money.
STEMREGEN Science & Resources
Discover what your body can do with more stem cells.
We
❤

Our Stemregen Community
Stay updated on promotions, events and success stories of people stemming the tide of time with STEMREGEN
We
❤

Our Stemregen Community
Stay updated on promotions, events and success stories of people stemming the tide of time with STEMREGEN